Well April didn't even last 5 seconds! But at least that means it's time for another Wrap-Up post. I was participating in the OWL's Magical Readathon which was the month-long readathon hosted by Gi from BookRoast. I always participate and have loads of fun, and this year was no exception! I felt really inspired to read lots this month and it worked as I read 12 books, and I even knocked off an entire trilogy which was my main goal! Below is a breakdown of what I read, along with mini-reviews of each book, I'd love to know what you think down in the comments section!
(*note: the total page count also includes the 221 pages I read for Good Omens by Neil Gaiman and Terry Pratchett, which was to complete my Arithmancy OWL exam. Unfortunately I wasn't able to finish it quite on time so substituted a different book for the prompt!)
---
before we were yours – lisa wingate
format: Audible/Kindle
length: 480 pages
OWLS CLASS: CHARMS
A historical fiction novel about the child trafficking scandal by Georgia Tann/Tennessee Children's Home during the Great Depression, so not a pleasant topic, however I urge everyone to read it! I knew nothing about this before going in, and I'm glad I know now. This book alternated between past and present and also gave dual narration, which worked extremely well for this book and I'm a massive fan of. It was executed brilliantly here! However I preferred the chapters in the past up until about 3/4 through when the mystery element develops more. I was holding back tears at the end and it left me staring into space for about an hour afterwards, which is always a good sign in my eyes!
5/5 stars!!
---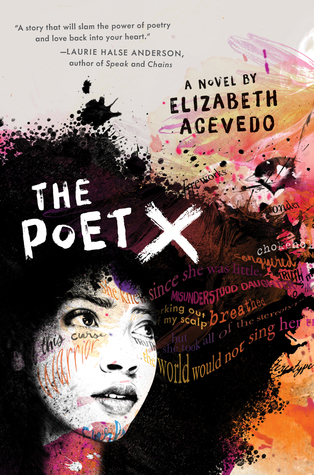 the poet x – elizabeth acevedo
format: paperback
length: 368 pages
OWLS CLASS: MUGGLE STUDIES
I did really enjoy this, however I really feel that I would've liked it more if I had the Audiobook (which unfortunately isn't available in the UK?!). It was a quick read and I grew to love the characters. Despite it being told in verse, we get a lot of character development from Xiamara and her family. I enjoyed the important topics that were discussed and handled well, however I would've liked more about the slam poetry club as well as we don't see much of that until the second half. When the Audiobook does eventually become available I will definitely re-read it to see if my rating changes!
4/5 stars!
---
shadow and bone – leigh bardugo
format: paperback
length: 358 pages
OWLS CLASS: CARE OF MAGICAL CREATURES
I enjoyed this a lot more than I thought I would! It was very entertaining, I could not put it down and read it very quickly. I loved the Russian setting and finally learning about the Grishaverse, and seeing Alina's power develop and create friendships with the other Grisha, it gave a slight 'magic school' vibe which I love! However, I was expecting the last 100 pages to be filled with action rather than just the last 30 or so. All the action seemed to be over as quickly as it started, and the chapters where they were looking for the stag seemed to drag on a bit more than needed.
4.5/5 stars!
---
seige and storm – leigh bardugo
format: paperback
length: 432 pages
OWLS CLASS: POTIONS
It's hard to separate my review of this and the first book because I literally carried on straight after the first one so it's all blended to one. But from what I remember, I loved how the story developed, and we meet Nikolai! I had a feeling about who he was at the beginning and I was right. He made the book for me. So charismatic and funny and witty. Not much I remember plot-wise, nothing was happening and then sudden bursts of events and then back to nothing. It would've annoyed me but I was already enjoying every second with the characters!
4.5/5 stars!
---
the giver – lois lowry
format: paperback
length: 224 pages
OWLS CLASS: HISTORY OF MAGIC
Wow! Such a though provoking book! I was expecting that from a children's book, and I can see why others call this the 'beginnning of dystopia'. I loved the world and the fantastical elements were well-done and interesting. I won't continue with the series because I heard it doesn't get better which is a shame, and I am happy and contented with how this went anyway. I'll be looking to see the film soon!
4/5 stars!
---
oryx and crake – margaret atwood
format: paperback
length: 436 pages
OWLS CLASS: HERBOLOGY
I'm not sure what to think about this book. Whilst I acknowledge Atwood's talent for world-building and creativity, I really felt lost for the majority of this book. When I finished it, I couldn't fully explain what happened and I had to go to a summary post to actually grasp the plot. There wasn't much of a plot to be honest, and it felt like it was a 'world-building' book to build up the world for the rest of the series, which I appreciate, but I didn't feel at all pulled by the characters or the story and I have no desire to continue unfortunately. But I'm glad I've read it because I was intrigued about it for a while.
2.5/5 stars
---
brave new world – aldous huxley 
format: Audible/Kindle
length: 114 pages
OWLS CLASS: DIVINATION
I loved this! I thought it was very imaginative and creative as a dystopian, and something that I can foresee happening in 100 years or so. I never see books about biological engineering and from this I found it to be quite interesting, especially when they start 'conditioning' people to go down certain routes in life where they 'think' they're doing freely, but aren't! It's quite a scary concept actually! I thought it was extremely well-written and engaging with the characters, and the ending had me speechless. Really made me think. When this gets compared to 1984, I would prefer this over that, it is so much easier to read and not as dry in my opinion!
5/5 stars!!
---
ruin and rising – leigh bardugo
format: paperback
length: 427 pages
OWLS CLASS: DEFENCE AGAINST THE DARK ARTS
I was letdown by the final book of this trilogy, which is a shame because of how much I enjoyed the first two! It was more difficult to get through. The chapters were 20-30 pages long as compared to 10-15 pages in the first two, and this straight away takes me longer to read and thus reducing my overall enjoyment. I don't think I was as disappointed with the ending as a lot of people were. I was never much of a fan of the Darkling, and Mal really was my least favourite character in the whole series, and Nikolai deserves so much better. I want to hear more about his story and where he goes from here. I also really wasn't happy with who Alina ends up with, but I guess I'm in the minority there!
3/5 stars
---
the library book – susan orlean
format: Kindle
length: 336 pages
OWLS CLASS: TRANSFIGURATION
Reading a book about books and libraries? Of course I'll enjoy it!  I learned so much about the Los Angeles Library fire in 1986 and also a lot about book conservation which I found extremely fascinating! You can feel the love the author has for the library and books through the pages and I appreciate that. Libraries are so important and need to be kept open! I immediately wanted to run to my local library and spend the day there as this made me love and appreciate libraries again!
4/5 stars!
---
the star-touched queen – roshani chokshi 
format: paperback
length: 352 pages
OWLS CLASS: ASTRONOMY
I have no idea what happened here except for the painful insta-love. Don't get me wrong, Roshani Chokshi's writing is TO DIE FOR, but it did seem to drown the plot too much and didn't give us much of the characters either, which is a shame because the potential for a great book was there. The Hades/Persephone retelling was what drew me in (along with the gorgeous cover) and it just didn't seem to be executed as well as I would've wanted. I'm still going to pick up more of the author's books, I just think this one was just not for me unfortunately.
2.5/5 stars
---
lumberjanes volume 1 – noelle stevenson et al.
format: Kindle
length: 128 pages
OWLS CLASS: ARITHMANCY
I had no intention of picking this up, up until the final few days of the readathon and I still needed to complete Arithmancy and Ancient Runes, and I was desperate. I usually avoid graphic novels as I never see the appeal, but I thought it was worth a shot considering how short it was, and I actually enjoyed it! Not as much as the hype surrounding it, but I really loved the message and the characters (Ripley and Molly were my faves!) and the story was entertaining. The only thing that got under my skin was the overuse of the phrase 'what the junk', but that's a minor detail and I will for sure be continuing with the series.
4/5 stars
---
circe – madeline miller 
format: paperback
length: 427 pages
OWLS CLASS: ANCIENT RUNES
This was such a fantastic read! I was vaguely aware of the myths revolving the character Circe, but I was impressed by how accessible Madeline Miller made it. It was so fun to read about and I even went on to research the other characters in this. I'm already a massive fan of Greek mythology and I know Miller is considered well-educated within Classics and clearly knows her stuff! All of the stories of Circe were woven in together perfectly and I am definitely going to be reading more from her. I didn't give it a full 5 stars, mainly because it did seem like something was missing. I didn't know what it was, but it didn't give me the 'buzz' a 5 star read would give. Still would very highly recommend!
4.5/5 stars!
---
Now let's see which of the OWL's I was able to complete and what I did to complete them!
ANCIENT RUNES  Circe
ARITHMANCY Lumberjanes vol 1
ASTRONOMY The Star-Touched Queen
CARE OF MAGICAL CREATURES Shadow & Bone
CHARMS Before We Were Yours
DEFENCE AGAINST THE DARK ARTS Reducto: Ruin & Rising
DIVINATION Brave New World
HERBOLOGY Oryx & Crake
HISTORY OF MAGIC The Giver
MUGGLE STUDIES The Poet X
POTIONS Next Ingredient: Siege & Storm
TRANSFIGURATION The Library Book
So there we are, all 12 OWL's completed! Now I can go onto the NEWT's with all my options open! How did you guys do in the OWLS if you participated? What else did you read in April? Any new favourites or recommendations? I'd love to know!
THANKS FOR READING!!
Abbie xxxx