So I didn't end up completing the readathons I had planned, I did try! But working a lot of 13 hour shifts means I am too tired to read after work and those shifts seemed to clash with the readathon dates, oh well! I still managed to read 14 books which I still can't believe. Let's see below what my stats were like for the month: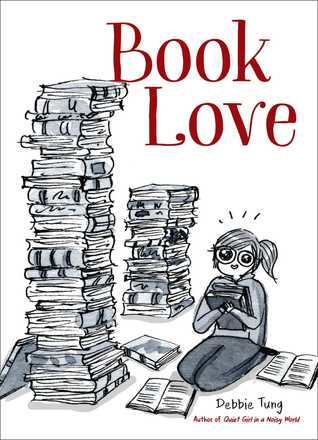 book love – debbie tung
format: hardback
length: 144 pages
After her first book, Debbie Tung quickly became an auto-buy author and I had this pre-ordered for months. Of course I loved it, it's about growing up as a bookworms and the little quirks we all have experienced! I couldn't pick a favourite page because it was all just incredibly relatable! It's an ideal read for bookworms and the art style is so gorgeous and it's so quick and easy to read. I will definitely re-read this over and over.
5 stars!!
---
emma – jane austen
format: paperback
length: 592 pages
I enjoyed this so much more than Pride and Prejudice, it's so unique and entertaining for the time period. About a girl who isn't really interested in getting married and spends most of her time being a match-maker, and how she grows as a woman and realises who she is. The friendships and relationships were really well done and I loved the slow burn, 'will they won't they' romance; it really kept me on my toes. This is so unlike any other romance I've read, and to think this was written 200 years ago simply astounds me. Looking forward to reading the rest of Austen's books.
4.5 stars!
---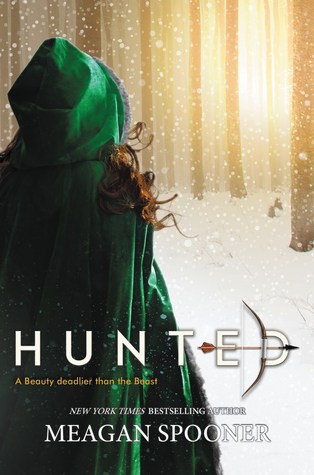 hunted – meagan spooner
format: hardback
length: 374 pages
This was enjoyable, and I'm trash for any fairy-tale re-telling, although this didn't exactly give me the 'wow factor' I was looking for. It felt way to similar to Beauty and The Beast, and there wasn't much originality and didn't give me anything new to really grab me and keep me entertaining. It was still a retelling of Beauty and the Beast so I still enjoyed it to some extent, and I did adore the winter/snowy setting and the inclusion of Slavic/Russian folklore.
3 stars
---
northern lights – philip pullman
format: paperback/audiobook
length: 397 pages
I have decided to re-read this series, and I'm so glad that I did! Not only is there going to be a BBC adaption coming soon, it was one of my favourite series when I was younger (next to Harry Potter) and I'm happy that it still stands the test of time. Pullman does a fantastic job in creating a captivating world and an unique magic system, and a great cast of characters. I was still thoroughly entertained whilst reading and can't wait to continue the series!
4.5 stars!
---
sky song – abi elphinstone 
format: Kindle
length: 273 pages
What an enjoyable book! The writing is simple, yet it bears some rather important messages of love, hope, courage and friendship. I loved how the main character stuck to her beliefs and put her mind toward every obstacle which came her way. Pulling together as one, regardless of differences, is such a great message! What I loved the most was the crafting of the world, it was beautiful! I was entertained, and I was smiling at the end when all the tribes came together!
4 stars
---
a shiver of snow and sky – lisa lueddecke 
format: paperback
length: 350 pages
I really enjoyed the premise of this book, but the execution was not exactly what I hoped for. The mystery aspects at the beginning when they were translating the ancient runes were really enjoyable, and the adventure was enjoyable and fast-paced, but for me a little too fast paced. The main character has a bad relationship between her sister and father, only because they blame her for the mother's death and they kept putting her in danger because of that, which I didn't like. The unsung hero was the main characters best friend, who stuck with her through thick and thin! I wanted more from the adventure and the quest, and it ended in a way that didn't really compel me to pick up the next book, at least for now.
3.5 stars
---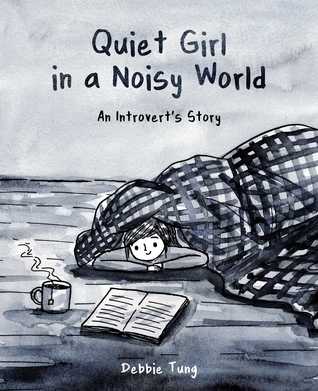 quiet girl in a noisy world – debbie tung
format: paperback
length: 177 pages
This was a re-read, and undoubtedly a five star read! Nothing is going to move this book down from an all-time favourite. It just means so much to be personally and I will always find a way to relate to it. It's a biography style graphic novel based of the author's life growing up as an introvert. I love Debbie Tung's art style, and how she captures the thoughts of an introvert. A must read for every introvert, or even anyone just so they can understand us introverts a bit more! Highly, highly recommend!
5 stars!!
---
the kiss quotient – helen hoang
format: Kindle
length: 336 pages
I wasn't expecting to like this as much as I did! It was a cute, quick romance, and not something that I see much of. I loved the representation regarding Aspergers, and it was an 'own-voices' book which gave it more of an insight and it interested me how little things can be so difficult for some. It's also interesting how similar it is to those who suffer from social anxiety, so I could still relate to some of it. The characters were well-developed for a romance, and the steaminess was great! My only issue was that the 'problem' was only there because of the rubbish communication from the pair, which always annoys me. But overall I really enjoyed this read!
4 stars
---
bad romance – heather demetrios
format: paperback
length: 384 pages
Oh my goodness, I have a lot of thoughts on this book! You can read my full review in my separate post here. It was such a hard-hitting read, and such an important subject matter. We see the main character go through the stages of a relationship with an abusive partner, and how it starts off so subtly, to noticing little red flags but making excuses and pretending it was a 'one-time thing' or something that was 'your fault',  and when it gets worse and worse, it becomes a lot harder and complicated to leave. I go into more details in my review which I highly recommend you see!
5 stars!!
---
i believe in a thing called love – maureen goo
format: paperback
length: 336 pages
This was just okay. I thought the romance was very cute and all, and the father/daughter relationship was lovely, it wasn't all that spectacular. I just didn't understand why someone who's a studious, intelligent and dedicated student would focus her senior year before college focusing on getting a boyfriend rather than getting into her dream college? And some of the things she done were just stupid and dangerous and just unnecessary. It had a lot of potential and maybe if I had an interest in K-dramas I may have enjoyed it more.
3 stars
---
where the crawdads sing – delia owens
format: audiobook
length: 370 pages
I got serious To Kill a Mockingbird vibes from reading this, but alas it wasn't. There's no denying how beautifully written and atmospheric this book was, it was easy to be lost within the details of the surroundings, but for me I just got bored very quickly and my interest was gone up until half-way when the trial and investigation was picking up. That ending though, I did see the twist coming from the beginning, but the final page I had to re-read again because it was perfectly heart-braking. I did have a mini-review on my Goodreads page so that will be linked here.
3.5 stars
---
girl made to stars – ashley herring blake
format: Kindle 
length: 309 pages
Another hard-hitting book! It is told through the perspective of a girl who's brother is accused of rape by one of her best friends. I didn't understand why we needed a weird 'sort-of-but-not-really' love triangle. The romance didn't seem to fit in with the main focus of the book. I loved how we got both sides of the story and I felt a lot of rage for what happens. It shows how rape culture is in our world and how much we need it to change. It's too much of a victim-blaming scenario and too much focus is given on how it would affect the accused, rather than helping the victims who will have to live with the problem forever and the accuser more or less goes back to normal.
4 stars!
---
smoke gets in your eyes – caitlin doughty
format: Kindle 
length: 272 pages
I picked up a few interesting facts from this, but not as much as I was hoping. It is also semi-autobiographical which I didn't care for. A lot of the lessons I found really interesting and it is something that is heavily avoided in society. The author focuses on society's denial and fear of death, but because I'm content with it's inevitability, none of my current thoughts and feelings changed dramatically. I like the idea of going into the different backgrounds of what a person's final days were like and how their death is also unique in their wishes. We all seem to deal with death in a different way but ultimately something we all will experience.
3 stars
---
the girl in the tower – katherine arden
format: Hardback
length: 364 pages
What a sequel! We delve more into Vasya's family history, explore the Russian wilderness and Moscow, and develop more political intrigue! I loved the slow-burn effect Arden seems to have on her books. I was captivated! I love Vasya as a main character and how she continues to battle through gender roles and grows as a person, and her battle with what she should do as she now is tied to both the seen and unseen world. Every character is well-developed and interesting, and I just loved every page! I can't wait to see how Arden ties all this up in the final book, which I have waiting for me
5 stars!!!
---
How many books did I read off my official TBR? Let's see!
TBR books:
The Girl in the Tower – Katherine Arden
In An Absent Dream – Seanan McGuire
Vicious – V. E. Schwab
Bad Romance – Heather Demetrios
Hunted – Meagan Spooner
Beartown – Fredrik Backman
Northern Lights – Philip Pullman *re-read*
I Believe in a Thing Called Love – Maureen Goo
Girl Made of Stars – Ashley Herring Blake
Kindle/Audible pick: Where The Crawdads Sing – Delia Owens
Classics pick: Emma – Jane Austen
Non-Fiction pick: Smoke Gets In Your Eyes – Caitlin Doughty
= 9/12 TBR books!
---
So what did you guys read for February? Have you read any of these and if so, what did you think of them? Any new recommendations/favourites? I'd love to know!
THANKS FOR READING!!
Abbie xxxx