Well, what a reading month January was for me! I managed to read a staggering 15 books, thanks to Biannual Bibliothon and Buzzword Readathon in the middle of the month where I had a few days off work and was able to just REEEEAAADDD! I also checked off my monthly goals of reading one classic per month and one non-fiction book per month, so starting 2019 off strong! Yay!
dumplin' – julie murphy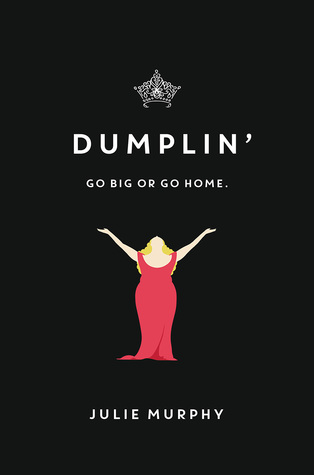 format: Kindle
length: 371 pages
The first book I read this year was unfortunately a stinker. The main character basically rubbed me the wrong way and didn't like her personality or how she treated other people. In my eyes, this was not the 'body positivity' book I was expecting. Instead it felt like a temper tantrum from an overweight person. In particular, I found it quite unhealthy when body types try and push down other body types just so they can feel better about themselves. Willowdean entered the pageant with the objective to humiliate her mother and her career, which felt really immature and unnecessary to me. I guess Willowdean was meant to be unlikeable, but to me she was so bad that it could not be redeemed. I did post a full-page rant review here if your interested.
1.5 stars
---
every heart a doorway – seanan mcguire
format: hardback
length: 170 pages
After the first book, I needed to pick myself back up by re-reading a good book. I forgot how much I loved this book! I just click with this story! We follow children at a boarding school, and not just any boarding school, one for kids who have gone through doors to 'otherworlds' and have been sent back to reality and are struggling to adapt back. I love how much there is so much packed inside this tiny book, very much like a Mary Poppins bag! I enjoyed the characters and the world building. I just love the potential this series has! So many worlds that can be explored!
4.5 stars!
---
the bear and the nightingale – katherine arden
format: hardback
length: 328 pages
Oh blimey. Everything about this I loved! It was so magical, mystical and lyrical. I absolutely adored the gorgeous atmosphere and winter setting, and the characters are beautiful to read about. I really enjoyed following Vasilisa as she grew up, seeing the spirits and also being so headstrong and (not) doing what she believed. Her relationship with her family and the spirits was incredibly developed and I could not get enough of the different spirits and folklore that was incorporated into the story. The story built so beautifully and I did not find it slow at all. I honestly cannot wait for the sequel when it arrives!
5 stars!!
---
harry potter and the prisoner of azkaban – j.k. rowling
format: paperback/audiobook
length: 317 pages
Check out my Biannual Bibliothon Wrap-Up for my thoughts!
5 stars!!
---
empress of all seasons – emiko jean
format: Kindle
length: 389 pages
Check out my Biannual Bibliothon Wrap-Up for my thoughts!
3.5 stars
---
fire and heist – sarah beth durst
format: hardback
length: 304 pages
Check out my Biannual Bibliothon Wrap-Up for my thoughts!
3 stars
---
every last lie – mary kubica
format: Kindle
length: 384 pages
Check out my Buzzword Readathon Wrap-Up for my thoughts!
2.75 stars
---
last time i lied – riley sager
format: Kindle/audiobook
length: 368 pages
Check out my Buzzword Readathon Wrap-Up for my thoughts!
4 stars!
---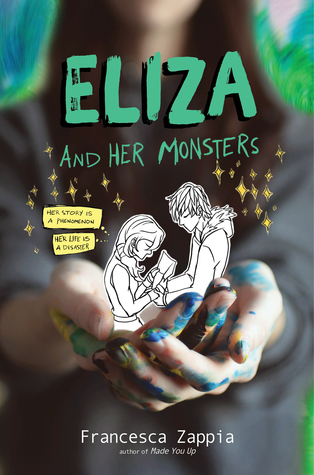 eliza and her monsters – francesca zappia
format: Kindle
length: 385 pages
Check out my Biannual Bibliothon Wrap-Up for my thoughts!
4.5 stars!
---
the alchemist – paulo coelho
format: paperback
length: 177 pages
Check out my Biannual Bibliothon Wrap-Up for my thoughts!
4 stars!
---
down among the sticks and bones – seanan mcguire
format: hardback
length: 187 pages
This was another re-read in order to continue the series, and I loved it just as much as the first time! I was always intrigued by Jack and Jill's backstory and that was precisely what this was. I loved how Seanan McGuires main focus was how each of their childhoods have impacted how they are now. The Moors were so atmospheric and spooky, and again I do not know how she fits so much into a tiny book! The characters they encounter were all very intriguing.
5 stars!!
---
the language of kindness – christie watson
format: hardback
length: 322 pages
I wrote a full-page review which will be linked here, but for the sake of the wrap-up, I'll try and summarise! I absolutely loved this and it's such an important book regarding the healthcare system in the UK. We follow the author as she starts off training as a nurse and throughout her career in different wards of the hospital. It was incredibly informative but delivered with a sense of empathy and kindness, everything was truly heartfelt and genuine. It showed the true sense of a hospital and how it has grown, in a good way and a bad way. It was heavily emphasised that the healthcare system in the UK is in crisis and staff have to work incredibly long hours for not much pay. I loved this!
5 stars!!
---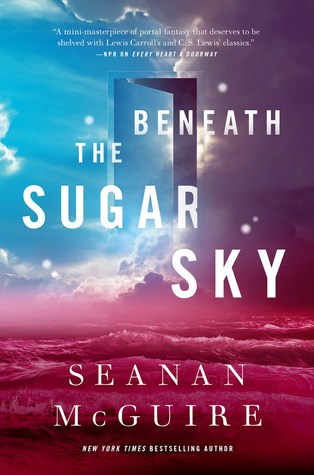 beneath the sugar sky – seanan mcguire
format: hardback
length: 174 pages
This book sparked my re-read of the series, because I really wanted to catch-up before the next instalment 'In An Absent Dream' is released. I really loved this one, just not as much as the other two. We see the land of Confection and also have a lot of the characters from book one re-enter the story which was a great surprise! We see further development in them and see where they end up and it was beautiful. The story was so whimsical and full of nonsense. I thought the world-building was really well done, as well as the contrast between characters from nonsense and others from logic, those interactions were very entertaining!
4 stars!
---
the lover's dictionary – david levithan
format: Kindle
length: 211 pages
I don't think I've ever read a book quite as unique as this. It is told in dictionary entries from A-Z, and highlighting a brief and personal insight into a relationship. It was beautifully written and truly an innovative way to relay the insecurities, emotional highs and fluctuating lows of a relationship. It is a great piece of poetry and felt so honest and genuine, and a lot of the entries can be relatable to other people's own relationships. Such a huge fan of everything I have read from this author and I am definitely going to read as much of his work as possible!
4 stars!
---
seven ways we lie – riley redgate
format: paperback
length: 343 pages
I wasn't too sure how to rate this, this had amazing representation and a great cast of characters, but I didn't find myself massively attached to the plot and I felt disconnected to a lot that was going on. It was amazing reading from seven distinct characters and knowing there are different characters, but also I was able to find myself within each and relate to some of the personal issues the characters were going through. I definitely related to Kat the most, and understood her character more within the second half. My favourite was definitely Matt, and I didn't really like Claire (definitely not after what she did to Lucas). The massive representation doesn't automatic make it a great book, but I still enjoyed myself.
3.5 stars
---
So there is my very long wrap-up (if you made it this far, you deserve a tasty treat!) which could not have been a better start to the month, I read a lot but also enjoyed a lot.
How many books did I read off my official TBR? Let's see!
TBR books:
The Bear and The Nightingale – Katherine Arden
Vicious – V. E. Schwab
Empress of All Seasons – Emiko Jean
Prisoner of Azkaban – J. K. Rowling
Eliza and Her Monsters – Francesca Zappia
Dumplin' – Julie Murphy
The Last Time I Lied – Riley Sagar
Daisy Miller & The Turning of the Shrew – Henry James
The Lie Tree – Frances Hodgsen
= 6/8 TBR books!
---
So what did you guys read in January? Got your 2019 goals off to a good start? Any new favourites? Have you also read any of these and if so, what did you think of them? I'd love to know!
THANKS FOR READING!!
Abbie xxxx