Another great reading month! Despite it being considerable shorter month than January, I was still able to read 10 books! At this rate, I could easily overtake my highest books read in a year, but it's still only two months in so I don't want to get ahead of myself! I'm just enjoying all the books I'm getting through!
1 star –  0               •  >100 pages – 1                 •  Contemporary – 5
2 star – 0                • 100-200 pages –  1            •  Classics – 1
3 star – 5                • 200-300 pages – 1             • Sci-Fi/Fantasy – 3
4 star –  3              • 300-400 pages – 7             • Poetry/Short Stories – 1
5 star – 2                • 400-500 pages – 0            • Author gender:  7 female/ 3 male
total – 10 books!       •500+ pages – 0               •Age range: 3 Adult/ 6 YA/ 1 Children's
                Total pages:  2,934!!
Average rating: 3.85 stars       //     60% paperback, 20% hardback, 20% Kindle
I usually would start with the lowest, but  because I ended up DNFing a book this month, I'll have to start with that, and I fear I have a very unpopular opinion.
The Upside of Unrequited by Becky Albertalli
Format: Hardback
No of Pages: DNFed @ 49 pages
It's not that her characters or writing is unbearable, I just couldn't get hooked into the plot. Nothing drew me in and I wasn't overly excited about the 'plot' beforehand anyway, so it was difficult to keep reading. When I usually get this, I give the book 50/75 pages before I decide to continue or not, but I just couldn't continue. I had so many books I was excited to read that I couldn't justify spending any further time on a book I'm not interested in. As much as I love diversity in books, it seemed this was the only good thing about the book, and that's not enough to hold my attention, unfortunately.
Lost Boy by Christina Henry
Format: Paperback
No of Pages: 318
It took a while to get into the book, the first half or so was based around the boys Peter had took, and what it was like to really be around him. He was quite a fearful character, and you could feel the tension between him and Jamie. It was like watching a time-bomb count down and suddenly all hell breaks loose, and that's precisely what happened! It felt like there needed to be a second half to the book, but there never is. As we are all very aware of the fairy-tale or Disney adaption, I feel we can feel in the gaps.
3/5 stars
The Fill-In Boyfriend by Kasie West
Format: Kindle
No of Pages: 346
We follow Gia who has recently been dumped by her boyfriend Bradley, just before they were to enter the school dance. In panic, Gia asked a guy sat in his car to pretend to be her boyfriend for the evening. And everything spirals from there. I read this as part of the Inlove-athon which overlapped with this Contemporary-athon! So my review for this book will be found in that wrap-up here.
3.5/5 stars
Everything Leads to You by Nina LaCour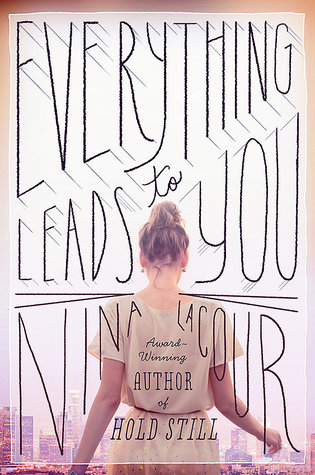 Format: Hardback
No of Pages: 307
Everything Leads to You follows Emi who is working in Hollywood as an intern set designer, and is trying to get over her ex-girlfriend who dumped her for the umpteenth time. She and her best friend, Charlotte, come across a letter written by a recently deceased famous actor, and we follow them as they uncover the meaning behind the letter and try to return it to it's rightful recipient.  I read this as part of the Inlove-athon, so my  review for this is found here.
4/5 stars
Pride and Prejudice by Jane Austen
Format: Flexibound
No of Pages: 315
Everybody knows what this is about, so there is no need to give a synopsis in my opinion! I re-read this as part of the Contemporary-athon so my thoughts on Pride & Prejudice can be found there.
4/5 stars
Rapunzel by Brother's Grimm
Format: Hardback
No of Pages: 32
I learned so much about the adaption after reading the fairytale, and can understand the similarities! I read this as part of the Inlove-athon challenge to read a fairy-tale and then watch the adaption (Tangled), my thoughts can be found there.
4/5 stars
Queens of Geek by Jen Wilde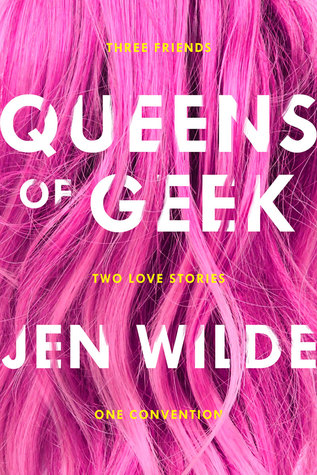 Format: Kindle
No of Pages: 262
Over the course of a weekend, we follow three friends as they are at SuperCon, a massive convention. I picked this up in place of a diverse read for the Contemporary-athon after DNFing The Upside of Unrequited. My review can be found in that wrap-up here.
4/5 stars
Quiet Girl in a Noisy World by Debbie Tung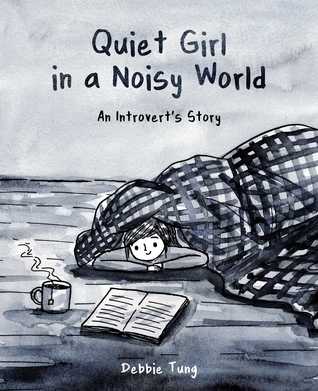 Format: Paperback
No of Pages: 177
Debbie Tung illustrates her life as an introvert and the many obstacles that come along with that. I read this for Contemproary-athon for the challenge to read a Contemporary Graphic Novel. So my review can be found here.
5/5 stars!
Ready Player One by Ernest Cline 
Format: Paperback
No of Pages: 372
When James Halladay, the creator of OASIS, dies, he leaves his entire fortune to the player who can uncover the Easter egg he had hidden within the game. We follow Wade as he goes through this journey. This is full of humour, 80's references, and truly an enjoyable read. I felt connected to the characters and loved each of them, I didn't want it to end!  I have a more in-depth review on Goodreads here.
5/5 stars!!
Have you read any of these books? If so, do you agree or disagree? Any new favourites of the past month? And what are you're reading goals for March?  I'd love to know!
THANKS FOR READING!!
Abbie xxxx