Hello readers! This is going up a bit late, I've had a bit of a rubbish week and hadn't felt motivated to do my wrap-up and had urgent things to deal with!
So, for some reason I had it in my head that this readathon lasted two weeks (even though I wrote down the correct days on a previous post, and my diary) so I didn't really get very far, but I still feel accomplished in all the things I read!
1/ The Fill-In Boyfriend by Kasie West
Format: Kindle
No of Pages: 346
7. Read a contemporary book that has been recommended to you, and 3. Read a hyped contemporary book.
I also read this as part of the Inlove-athon which overlapped with this readathon! So my review for this book will be found in that wrap-up here.
3.5/5 stars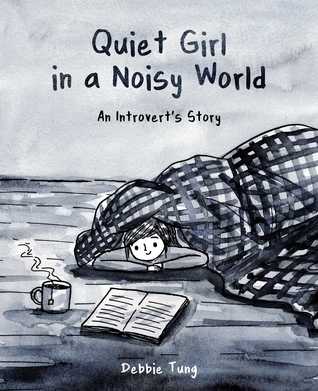 2/ Quiet Girl in a Noisy World by Debbie Tung
Format: Paperback
No of Pages: 177
Challenges: 6. Read a contemporary(ish) graphic novel
This was fantastic! If there is only one book I could recommend for introverts or for extroverts to understand us introverts, it will be this book. It couldn't be anymore relatable for me, and I really enjoyed my time reading it. I started to take pictures of the strips I related to the most, but after 20 pages I found myself taking pictures of most of the pages! Would highly recommend to anyone!
5/5 stars!
3/ Queens of Geek by Jen Wilde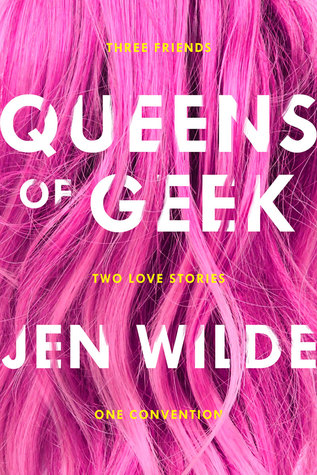 Format: Kindle
No of Pages: 262
Challenges: 4. Read a diverse contemporary book, 1. Read the most recent contemporary that you purchased/acquired, 
I picked this up because it sounded interesting and was fairly cheap on Amazon, and mainly because I was supposed to read a different book for the 'diverse' challenge but I ended up DNFing that one and I this was the quickest/best looking book  fit that prompt, and I am so glad I did! I enjoyed the range of diversity, and also how it tackled many issues such as sexism, feminism, media influences, mental health, and much more! I loved the characters and the romances, they were so cute and I found every page so enjoyable!
4/5 stars
4/ Pride and Prejudice by Jane Austen
Format: Flexibound
No of Pages: 315
2. Read a contemporary book with pink on the cover
It was hard to get excited for this because it's such a well-known story and such a staple romance. Overall I really enjoyed the plot and found the relationships between the Bennett sisters to be great and I really liked all of them. I did find Lizzy Bennett to be very stubborn, but also very passionate and hilariously witty at times. At first I though Mr Darcy to be an arse, but we learn about who he is and how things may have been misunderstood. I still very much enjoyed this and I see why so many people love it. It is the romance to triumph every other romance, because the characters slow development of feelings and how they fell in love because of their personality!
4/5 stars
5/ Love, Life, and List by Kasie West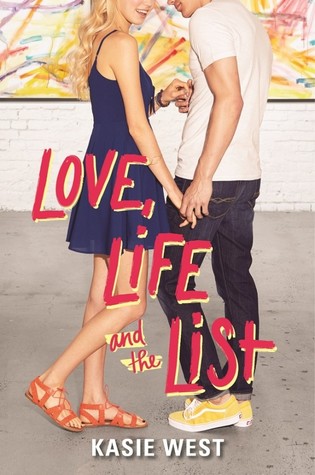 Format: Hardback
No of Pages: 223/374
I unfortunately ran out of time and didn't finish this, even though I started it near the end of InLove-athon… the week just flew past! But I'm still reading it, and loving it, and should finish it in the next 24 hours.
6/ The Upside of Unrequited by Becky Albertalli
Format: Hardback
No of Pages: DNF @ 49
I'm sorry Booktube, but I just couldn't.
Total Pages Read: 1,372
Challenges Completed: 6/7
What did you guys read for Contemporary-athon if you participated? Any books you loved? Have you read any of the books I mentioned, and if so, do you agree or disagree with my ratings? I'd love to know!
THANKS FOR READING!!
Abbie xxxx