I hope everyone had a good Valentine's/Galentine's/Palentine's Day on Wednesday! I spent it with my love and had a relaxing evening with pancakes, a bath (with a book, of course), and a movie night so I enjoyed myself! I hope you all had a great day however way you have spent it, anyway, on to the books I read for InLove-athon!
1/ Rapunzel by Brother's Grimm
Format: Hardback
No of Pages: 32
Challenges acquired: 3. Read a book with a prince/princess, and 4. Read an original fairy-tale and watch the Disney movie or a film adaptation.
I knew I was going to enjoy this before going into it, but I was pleasantly surprised with the comparison between the original fairy-tale and the Disney adaptation (Tangled), and which bits they kept true to the fairy-tale, and the bits they went off tangent (and believe me, there were some shocking bits). I won't go into which those were, because it's such a short fairy-tale, but I'll say this: I finally know where the name Rapunzel came from!
4/5 stars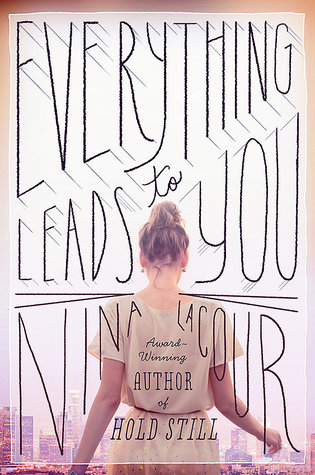 2/ Everything Leads to You by Nina LaCour
Format: Hardback
No of Pages: 307
Challenges acquired: 6. Read a book that takes place in a location where you would love to spend Valentine's Day, 5. Read a book while eating some Valentine treats, and 8. Read a LGBTQ+ love story.
I really enjoyed this more than I thought I would. I absolutely loved the film-making aspects and really enjoyed learning about the characters and their jobs within the Hollywood scene. In my opinion, the romance came a lot later than I wanted, and the story felt more about how Emi got over her ex and how a certain other character comes to terms with her past. I still enjoyed it either way, and the journey they took from finding that letter inside the record had me gripped and ultimately I flew through this!
3.75/5 stars
3/ The Fill-In Boyfriend by Kasie West
Format: Kindle
No of Pages: 346
Challenges acquired: 7. Read a book with pink or red in the cover, 2. Read a book that has your favourite romantic trope, and 10. Read one of the hosts favourite Contemporary/Historical Romance books.
I am very mixed about this, overall I enjoyed my time, but I was really struggling to like the protagonist. She was very snobby, self-absorbed, and just treated people awful and always expected the worst from everybody. I loved Hayden and his sister, I liked how we saw all the characters develop, and the romance was very cute. But Gia didn't deserve him in my opinion, and as much as I like the fake-boyfriend trope, a lot of the problems could've been avoided if she wasn't constantly lying and putting her popularity over her friends.
3.5/5 stars
Total Pages Read: 1,032
Challenges Completed: 8/10
So even though I didn't get through all the books I wanted to, I managed to accomplish most of the challenges, which I am extremely happy about! And overall, I enjoyed what I read and felt proud for reading 3 books in a week (2 and a bit technically, but that's not the point).
So, what did you guys read for the readathon if you participated? If not, what have you been reading and loving lately? Have any of you read these books and agree/disagree with my views? I'd love to know!
THANKS FOR READING!
Abbie xxxx