Contemporary-athon is a readathon focused on purely reading contemporaries, and has a series of reading challenges.
This readathon is running from 12th – 18th February 2018.
The hosts for the readathon are: HardbackHoarder, Paper Faerie, The Bookish Babbler, Tiny Book Dragon, Cristina's Journey, and jordyn, discombobulated.
I'm struggling to keep my attention and stay awake in the evenings recently due to changes in medication, and I've been busy with life so I think reading a bunch of contemporaries would help me!
1/ Love, Life, and List by Kasie West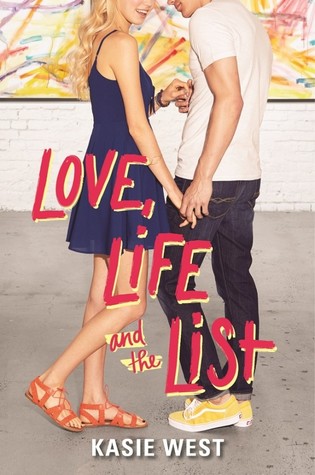 Challenges: 1. Read the most recent contemporary that you purchased/acquired, 2. Read a contemporary book with pink on the cover, and 3. Read a hyped contemporary book.
This sounds like it's right up my alley, and I'm not going to lie, but the main character has the same name as me so I got more excited because of that! But I think it sounds really interesting, about a girl named Abby (me) who makes a list (me) because she needs to push herself out of her comfort zone (also me) and also has a love of art (and also, me). So I'm expecting to enjoy this one!
2/ The Upside of Unrequited by Becki Albertalli
Challenges: 4. Read a diverse contemporary book, 7. Read a contemporary book that has been recommended to you
I have been extremely hesitant in picking this up, and I'm not really holding that much expectations for this. I really didn't like her other book, Simon vs The Homosapiens agenda, and I got this in an OwlCrate box last year. I remember it being extremely hyped so I got excited for it, without even knowing what it was about! But I'm trying to keep open-minded for this!
3/ Quiet Girl in a Noisy World by Debbie Tung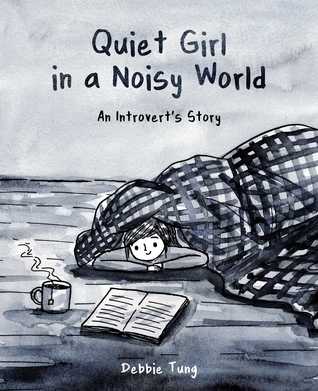 Challenges: 6. Read a contemporary(ish) graphic novel
I struggled for a while to think of graphic novels for this challenge; I'm not much of a fan of graphic novels, and I can't really think of many contemporary graphic novel! This is honestly more of a graphic memoir or a series of comic strips, but it was the closest I could think of and it is actually something I've been dying to read! Its about someone who is introverted and their daily life.
4/ Stolen: A Letter to My Captor by Lucy Christopher
Challenges: 5. Read a dark/taboo contemporary
This is about a girl who gets abducted, and that's it! That's pretty taboo, right? I'm hoping I enjoy it because I don't really hear much about this book. I remember picking it up years and years ago because I liked the butterfly on the cover, I must've thought it would be a light, fluffy read. I was very wrong!
Are any of you also participating in this readathon? What will you be planning to read? Have you read any of the books I mentioned, and if so, what did you think of them? I'd love to know!
THANKS FOR READING!!
Abbie xxxx