The final month of the year, and one hour until midnight (in the UK) and I completed 100 books, which is double what my reading challenge was! I'm so thankful for all the books I was able to read this year, the good and the bad. I have learned what books I enjoy, and genres that weren't my cup of tea. I hope to explore more amazing stories, but until then here are the books I read in the final month of 2017!
1 star –  0               •  >100 pages – 5                 •  Contemporary – 7
2 star – 1                • 100-200 pages –  3            •  Classics – 1
3 star – 2                • 200-300 pages – 3             • Fantasy – 3
4 star –  6               • 300-400 pages – 0             • Mystery/Thriller – 1
5 star – 5                • 400-500 pages – 0            • Author gender:  7 female/ 7 male
total – 12 books!       •500+ pages – 1
                Total pages: 2,095!!
Not my greatest, but despite it being the busiest month of the year, I was very pleased to what the amount that I did!
LOWEST RATING – THE GROWNUP
Author: Gillian Flynn
No of Pages: 79
Goodread Rating: 2.75/5
It was just weird, and not in a good way! The main character is basically a fraud 'palm reader' and ends up being dragged into a family matter she had absolutely no business in. The ending felt so abrupt as well and brought no explanation whatsoever. I don't understand why Gillian Flynn decided to have this published; it doesn't really do anything and is very forgetful. Luckily it was a very quick, easy read. I did like the writing though so I will pick more of her stuff up later.
A Cup of Sake Beneath the Cherry Trees
Author: Yoshida Kenkõ
No of Pages: 51
Goodread Rating: 3/5
I read this so I could end the year on 100 books. It was enjoyable for a short story. Some passages I really enjoyed, especially the one about books. But a lot of them felt outdated, which is not surprising seeing as it was first published in the 14th Century!
Twelve Days of Dash and Lily
Author: David Levithan and Rachel Cohn
No of Pages: 240
Goodread Rating: 3/5
I enjoyed this as I did the first one, but I didn't feel as connected with them. It felt like a lot of the flame had died out and the characters felt a bit out of place, especially as we jump ahead to a year later from the ending of the first book. I will say though, it does picture the realness of relationships and the struggles of coping with another half of whom is not feeling like themselves. Something I can definitely relate to.
The Julian Chapter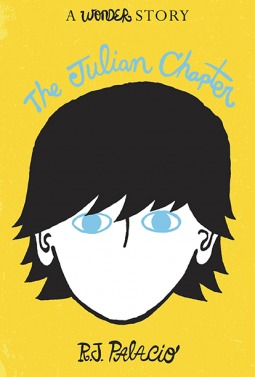 Author: R. J. Palacio
No of Pages: 84
Goodread Rating: 4/5
I loved Wonder at the beginning of the year, my only downfall was that we didn't get Julian's point of view, maybe because it wouldn't have flowed well with the message of the book. But I'm glad to have finally got his POV, it gave more understanding to Julian as a character. Although it doesn't negate the nasty things he did/said, it does give him more depth and more of a back story.
Kindred Spirits
Author: Rainbow Rowell
No of Pages: 96
Goodread Rating: 4/5
I heard this was a short story based around a girl going to the premiere of the new Star Wars film, and what came out this month? The next Star Wars film! So I felt this was perfect to read whilst I was in the Star Wars bubble, and it was really good. I'm back into loving Rainbow Rowell, because some things I haven't liked from her. If this was a full novel, it would've been up there with Fangirl definitely!
Quidditch Through the Ages
Author: J. K. Rowling ( Kennilworthy Whisp)
No of Pages: 219
Goodread Rating: 4/5
I just love reading about 'history' and I highly praise J.K. Rowling for the immense detail put into this. I really enjoyed it and found it so interesting, especially how the game spread worldwide and developed, and the medieval games!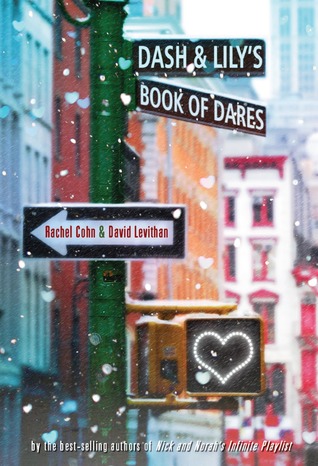 Dash and Lily's Book of Dares
Author: David Levithan and Rachel Cohn
No of Pages: 260
Goodread Rating: 4.5/5
The perfect Christmassy book in my opinion! I was a massive fan of the notebook idea and setting each other challenges, it was really fun to read! They dealt with fears and things they wouldn't necessarily do on their own, and helped them grow and develop. Only downfall was the anti-climactic feeling of when they finally met, as it is built up naturally throughout the book.
A Monster Calls
Author: Patrick Ness
No of Pages: 216
Goodread Rating: 4.5/5
After this being on my shelf for well over a year, I picked it up to read during the 24 hour read-a-thon and I don't know why I had been putting it off for so long. It was so beautifully written and raw. I haven't experienced much grief in my life so I wasn't able to personally connect to the emotions in this book. But I still loved it and it will definitely with me for a long time.
Orbiting Jupiter
Author: Gary D. Schmidt
No of Pages: 79
Goodread Rating: 4.75/5
This books was incredibly hard-hitting. In such a short book, I felt for the characters, especially Joseph. I was moved in a way I really wasn't expecting. My only criticism is that it was too hard-hitting for a middle grade book? It was simplistic as you would expect for a middle grade, but too simplistic for the nature of the book. I felt like it needed more depth, and this would've meant it would be for an older audience.
And Every Morning The Way Home Gets Longer and Longer
Author: Fredrick Backman
No of Pages: 79
Goodread Rating: 5/5
This book made me cry, and smile. It tore my heart out in such a little book! It's my first time reading a Backman book, and his words were so beautiful and poetic. The words and messages can be applied to most, because a lot of us have experiences death and having to 'let go', and the importance of holding on to memories. I've been thinking about the book ever since I finished it, which is a sign of a truly special book.
A Journey Through A History of Magic
Author: J. K. Rowling
No of Pages: 79
Goodread Rating: 5/5
This was a gift for Christmas from my boyfriend, and it didn't take more than a few hours for me to pick it up and read it cover to cover! It is near impossible for me to rate a Harry Potter themed book less than 4 stars. I just love the world and learning more about it. Also, the illustrations were incredible as well. There is not much else I could say, because if you love Harry Potter you will understand!
A Gathering of Shadows
Author: V. E. Schwab
No of Pages: 508
Goodread Rating: 5/5!!
The second instalment of the Shades of Magic series, and it was well worth it! I loved diving further into the world and the other kingdoms within Red London. The Element Games were brilliant and it was so entertaining to read about, and the final 100 pages were phenomenal. I need to pick up the final book asap, but I also don't want to say goodbye to the incredible characters.
BOOKS I'M IN THE MIDDLE OF
DRESS CODES FOR SMALL TOWNS – COURTNEY C STEVENS (47%)
JANE STEELE – LYNDSAY FAYE (199/432 pages)
STARS ABOVE – MERISSA MEYER (93/369 PAGES)
TESS OF THE D'URBERVILLES – THOMAS HARDY (152/480 PAGES)
THE MARTIAN – ANDY WEIR (132/369 PAGES)
So what have you read in December? Any new favourites or anything you'd recommend? I'd love to know!
THANKS FOR READING!! (and Happy New Year!)
Abbie xxxx